We are seeking for strong individuals
If you think that you are different, then you are exactly right to choose BENTELER. Are you looking for success? Do you have multi-tasking skills and team spirit, or do you tackle problems gladly? Are you trustworthy and can you convince your counterpart easily and effortlessly? What are your strengths and what makes up your personality?
BENTELER is an attractive employer with a great variety of opportunities for newcomers and newly promoted employees in the entire group. We want you to contribute your individuality and personality, irrespective of whether you are pursuing a career in a specialized subject, management or projects, since we are seeking strong individuals who are ready to contribute actively to the firm's progress and success.
Do you want to find out more about the opportunities for individuals at BENTELER?
Feel free to pick a country and read the interviews of every individual for a better insight about BENTELER.
INSIDE BENTELER ALL AROUND THE WORLD

A generalist in a global and progressive company
Dr. Henning von Watzdorf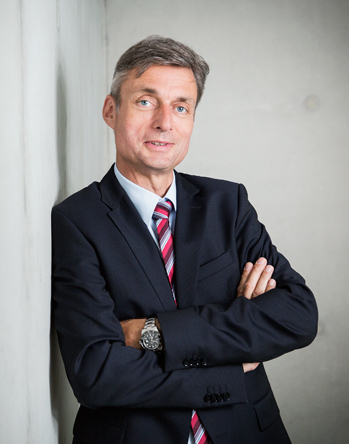 Every company does well not only to promote young newcomers, but also to call on the wealth of knowledge that experienced employees possess. It is precisely these experienced professionals who for the most part bring many different skills and the necessary practical experience with them, and often represent a role model for others.
Likewise, Dr. Henning von Watzdorf, Vice President Product Group Structures at BENTELER Automotive, brings professional experience and wisdom with him that the BENTELER company can benefit from today. After studying mechanical engineering in the 1980s, he received his PhD in 1996 in the field of materials science.
That same year, he started his professional career with a multinational chemicals corporation working in applications technology. In 1999 he moved to the automotive supply industry, held positions at well-known companies in development and sales, and eventually joined BENTELER in 2012.
Why BENTELER?
The cornerstones for the over 135 years of success for the BENTELER Gruppe are continual progress through new materials, technologies, and products, as well as sustainable global growth. Both of these factors are critical for BENTELER in order to ensure entrepreneurial independence in the future as well. These were also the reasons that motivated the father of three to make a move to BENTELER Automotive.
"At the end of my 40s, I decided to look for a challenge with broad interdisciplinary responsibility and I also wanted to continue to work in a global company. BENTELER is a very progressive company that needs employees who will face the challenges of the future. Topics like lightweight construction and safety in the area of automotive technology in particular offer great potential for the future."
In addition, as the Vice President Product Group, the native of Braunschweig can ideally combine his professional passions of technology and marketing.
"In my current job, I am responsible for the strategy for the Structures Product Group. Together with my team, I analyze market trends and customer requirements and then develop the product and process portfolio for the product group. In so doing, we focus on the cost-effective use of existing resources as well as the expansion of new capacities in the growth markets. In sales, we strive to expand sustainable customer relationships. For this purpose, we place the focus on innovative products that offer added value to our customers."
Trusting in the abilities of the team
As a manager responsible for a team of about 300 employees worldwide in the product group, Dr. von Watzdorf is familiar not only with his own abilities and experience, but also that of his team.
"I don't shy away from making decisions and I don't hesitate to consistently implement them. But I also think that haste makes waste. I have the most fun working together with employees who use their experience and knowledge to independently develop new solutions. We will only be able to overcome the challenges of the future by working together."
Back to selection